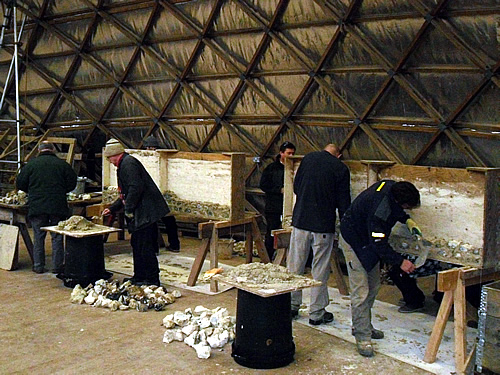 In conjunction with the Weald & Downland Open Air Museum at Singleton, we run practical flint laying courses.
These 2 day courses are hosted in the gridshell building at the museum and offer a chance to learn about and experience first hand, the skills involved in flint laying and flint knapping.
For more information visit: www.wealddown.co.uk.